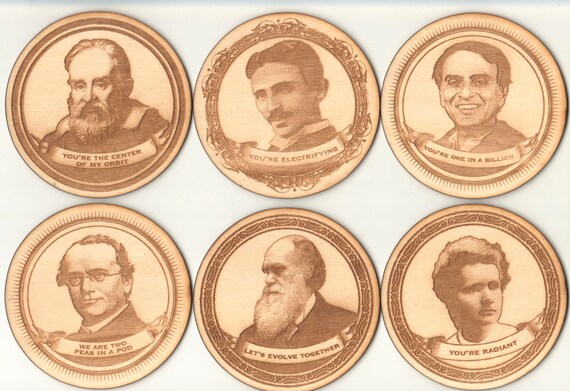 Hi there! Sorry for the radio silence over here. Posting is going to be a bit spotty over the next week as I try and get everything done around here before flying home to Vancouver for the holidays. Thanks for hanging in there and have a great week!
In the meantime, check out
these awesomesauce coasters
. Puns and science. Hurrah!